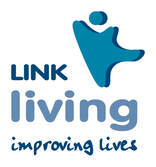 ​Use your skills and knowledge to help LinkLiving achieve our new mission and strategy to support people, with a focus on young people, affected by trauma and disadvantage in East Central Scotland by volunteering as a board member.
This is a fantastic time to join the board as we are in the process of developing and rolling out a new vision and five year strategy for the charity.  In line with this we have taken the opportunity to review our governance needs and now wish to increase the size of our board as well as bringing in people with a range of skill sets and experiences to help us achieve our new enhanced mission.
We are looking for up to eight motivated and committed individuals who share the charity's values of empathy, respect, integrity and care.
We are keen to encourage applications from all sections of society especially from people who are currently under represented on the board: disabled people, men, young people (18-30), BAME, and people with lived experience of the types of services that we provide.
We are particularly interested in applications from individuals who bring experience or a background in one or more of the following areas: social work, homelessness, housing support, health, social care, working with charities and/or the public sector, fundraising, marketing, people with lived experience of the fields in which we operate: mental health, trauma, disadvantage, homelessness, people with experience of the care system, those with knowledge of the communities in which we operate in East Central Scotland namely Edinburgh, Forth Valley and Fife.
If you have experience outside this which you feel would be relevant, we would be equally interested to hear from you.
For an informal discussion about the role please email Claire.clapperton@linkhaltd.co.uk to book an convenient time to chat with a member of the senior management team.
How to apply
Please view the application pack on our website for more information on the role, the charity and how to apply. The closing date is 12 noon, Thursday 11th March 2021.
Shortlisted applicants will be invited to an informal online interview (more than a chat, less than a formal interview) with a board sub-committee and the CEO on 22nd or 23rd March 4-7pm.