Migrants of any nationality settled in the UK, who arrived legally in the country before 1989 and have suffered losses because they could not demonstrate their lawful status in the UK may be entitled to compensation under the Windrush Compensation Scheme. If they do not have a document proving their rights, they will also be able to receive one through the Windrush Scheme. Citizens Rights Project has been funded by the Home Office to raise awareness about this issue in Scotland until the end of October. Continue reading to find out if people you support or represent are eligible, and how you can help the Citizens Rights Project to spread the word.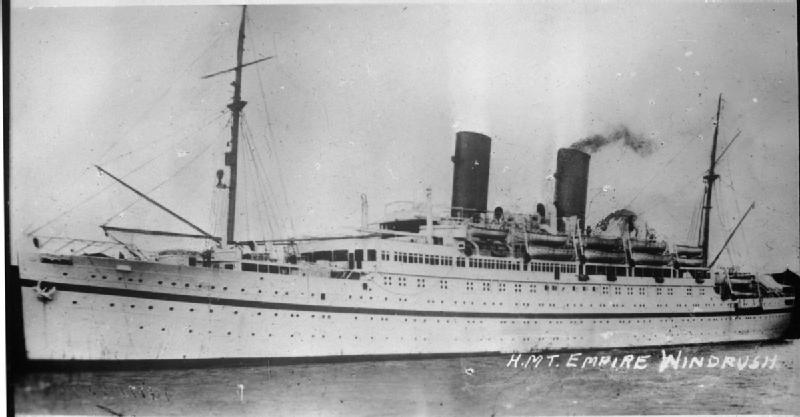 Who can apply to the Windrush Schemes?
The Windrush Scheme and Windrush Compensation Scheme apply to:
Those who came to the UK from a Commonwealth country before 1973
Those whose parents or grandparents came to the UK from a Commonwealth country before 1973
Those who came to the UK from any country before 31 December 1988 and are now settled here
The application is free of charge. The Home Office will work with other government departments to find records of the applicant living in the UK. None of the applicant's information will be shared with immigration enforcement teams.
Who are the affected communities?
Windrush is typically linked to people from the Caribbean who arrived in the UK from 1941 to 1971. And rightly so, as this is the community that has been primarily affected by this scandal. However, citizens of any nationality can apply to both schemes, as long as they meet the requirements listed above.
We cannot be sure how big this group of migrants is in Scotland, but based on information from the Italian consulate, Assembly of French Citizens Abroad and the historical data about Polish soldiers in Scotland (26,000 thousand settled in Scotland after WW2), we believe European migrants alone may constitute around 10,000 people in this group, with at least 10,000 more coming from other communities.
We came across some members of these communities in our previous outreach activities. For instance, the Italian community established in Edinburgh/Leith and Western Scotland/Greenock in the '50s, '60s and '70s; the French community who came to the UK in the 1960s and 1980s; children of Polish and Ukrainian soldiers who arrived at the Windrush HMT Empire Windrush on its way from Jamaica; groups of political dissidents fleeing political turmoil and economic hardships from different parts of Europe in the second half of the 20th century (i.e: Spain and Portugal); and political dissidents and refugees from other parts of the world (i.e: Chile).
How can you help?
Migrants who arrived in the UK pre-1989 are an often-overlooked group, whose specific needs and problems are not widely understood. Many of them suffered social isolation and workplace exploitation by employers keen to underpay migrants without documented status in the UK or language skills needed to fight for their rights. Those who arrived in the UK after World War 2 or in the 1950s and 1960s, often have had their documents lost or destroyed in subsequent years.
With current changes to the UK political systems, proving their right to live in the UK may become more important to them than ever, as they reach the age when they may need to rely on state financial help.
There are few organisations raising awareness about this issue in Scotland and our funding ends at the end of October. We need you to be our eyes and ears in your local communities and networks now and beyond that date. How can you do that?
Ordering leaflets and posters from us to display in your offices, community centres, etc. These resources are free. You can ask for some contact us at info@citizensrightsproject.org. Our materials are available in English, Italian and Polish. The Home Office have short videos in Urdu, Bengali, Gujarati and Punjabi and other web, email, and social media materials in English.
Sharing the recording of our presentation "Windrush Scheme and Windrush Compensation Scheme" and our website content with practical information about both schemes on your social media channels and/or bulletins/newsletters.
Sharing information about support available to potential applicants:
Telephone: 0800 678 1925
Email: commonwealthtaskforce@homeoffice.gov.uk
Telephone: 08081 96 84 96
Email: windrushsupport@we-are-digital.co.uk
Our funding ends on 31/10/2022, but we have replied to continue the program from December 2022 until the end of March 2023. To help us with potential future funding, we would be grateful if you could answer this survey and this short quiz. Your answers will be of immense value to our organisation.