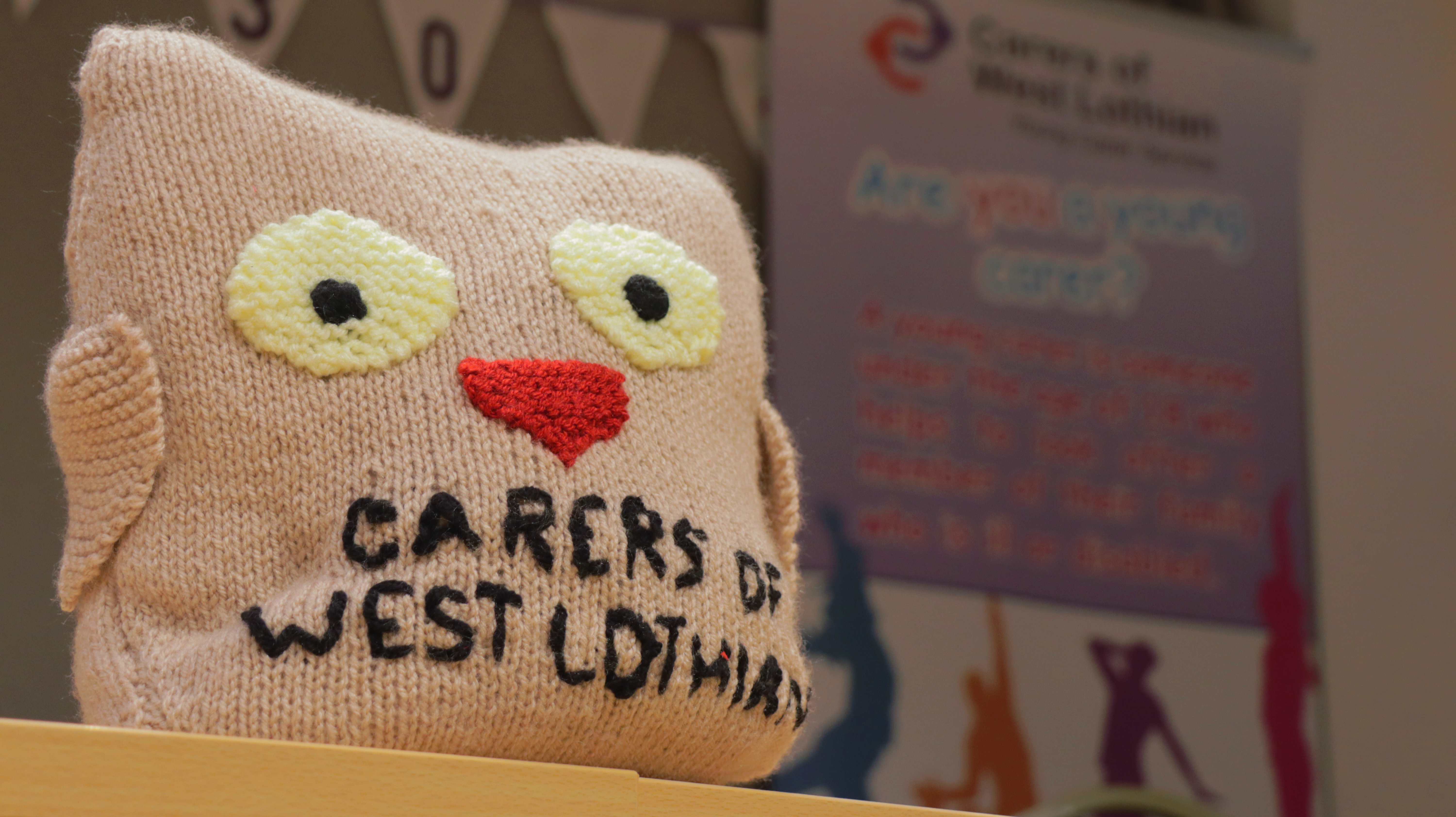 In 2022, Carers of West Lothian will celebrate 30 years of supporting unpaid carers and more recently disabled people, living in West Lothian.  Starting from a couple of carers helping each other out, 30 years on, we now support over 5,700 unpaid carers and 360 disabled people.  Our vision is that everyone in West Lothian should lead the life they wish to lead and hope we achieve this by helping people to balance their caring role or their disability, with their family and working lives and making time for themselves.
Our services include providing information and advice on a range of topics including carers rights, Benefits, and legal issues such as Guardianship and Power of Attorney, as well as signposting to local services.  We are a listening ear giving emotional support either over the phone, face to face, or online and for those who need more one to one support, we run a counselling service for carers and disabled adults.
Through a range of peer support groups for young carers, bereaved carers and our Coffee Morning, mental health and dementia groups, we bring people with lived experience as a carer or a disabled person together to share experiences, make friends and help each other.
We work throughout West Lothian and as we ease back to normal, we are planning to deliver support digitally as well as face to face as well as taking support out into more communities around West Lothian in 2022.
We would like our third sector partners to tell your service users' families and carers about us so that we can reach out and help the many unpaid carers and disabled people in our community who have been so badly affected over the last 18 months.
For more information or to speak to one of the team, please give us a call on 01506 448000, visit our website at www.carers-westlothian.com or email us on office@carers-westlothian.com.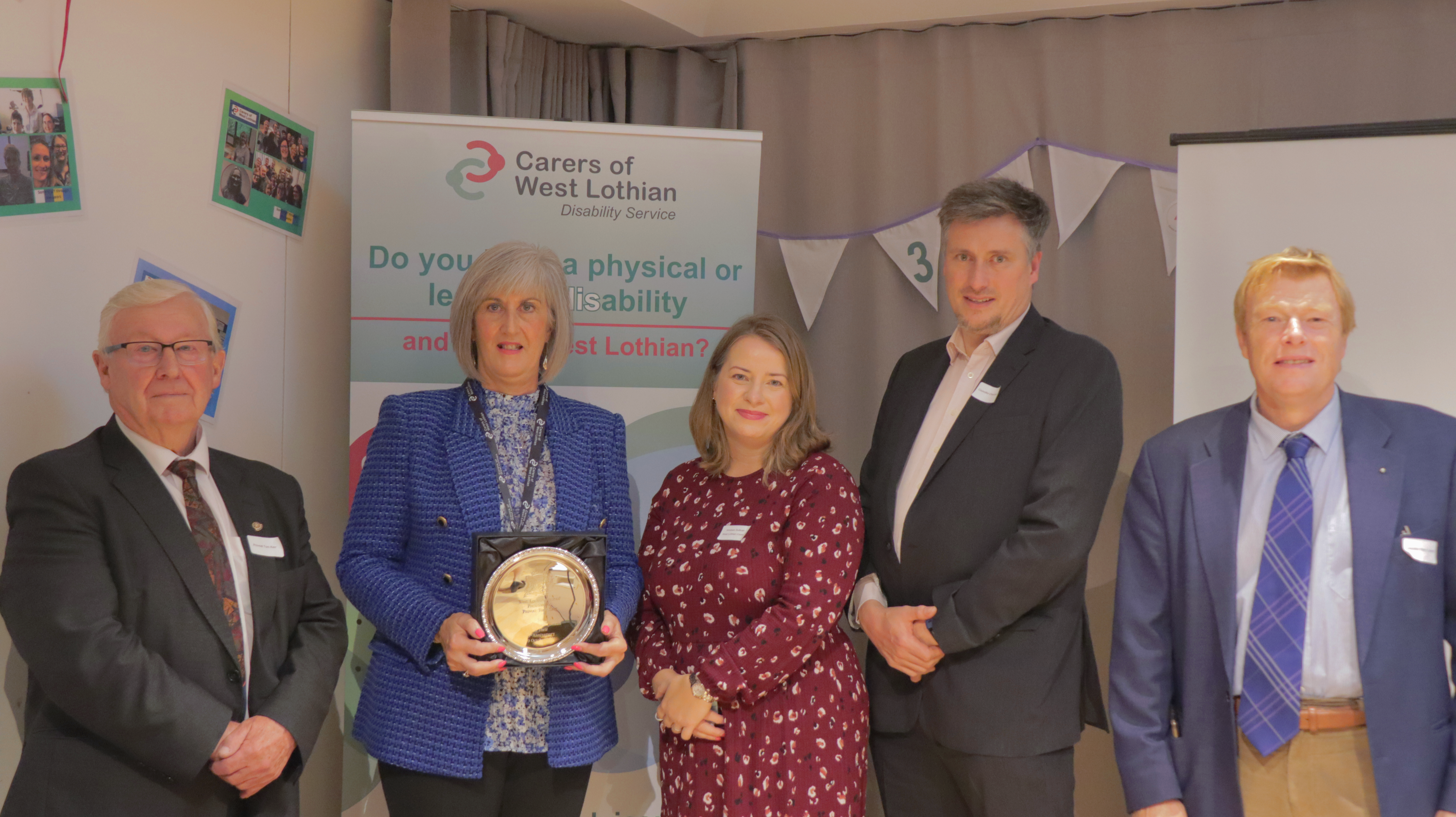 (From left to right on the screen) Provost Councillor Tom Kerr, Ann Pike, Chair of COWL, Councillor Kirsteen Sullivan, Councillor Chris Horne, Councillor Harry Cartmill