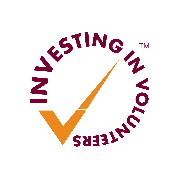 If you want to help other people change their lives, we'd love to have you on the team. It's a great opportunity for you to support and inspire other people while gaining new skills and experience. We welcome people from all backgrounds and walks of life, and we're grateful to everyone who makes up our charity.
An exciting opportunity has arisen to join the Scotland Senior Leadership Team for a Locality Manager to lead our West Lothian Services
We are looking for a motivated and experienced manager to lead our West Lothian Assertive Outreach Service and our West Lothian Recovery Service.  As part of the Scotland senior leadership team you will provide operational and strategic leadership to ensure the smooth running and ongoing development of our well established services in West Lothian,
Job Title:         Locality Manager
Service:          West Lothian Services
Base:               Bathgate
Reports to:     Services Manager
Salary Scale:  36 to 42   £35,590 to £42,024
At Change Grow Live, equality, diversity and inclusion means building a workforce that's representative of the communities we serve.
When you join us, you will become part of a charity that is working to become a sector leader for equality, diversity and inclusion practice. You will make a genuine contribution to the quality of the services we provide
We know the importance of a good work-life balance and managing work alongside other commitments, needs and interests. We are committed to offering part-time and flexible working arrangements wherever possible as well as potential for a blended model of working from both the services and home
As a member of staff at Change Grow Live you'll start with 25 days annual leave. This will increase by 1 day each year to a maximum of 30 days. You can also take an hour out of work each week to do something that improves your wellbeing or personal development.  We are a Living Wage Employer. That means we pay at least the real Living Wage to all of our staff.
If you are interested in joining our team please visit our web site: https://careers-changegrowlive.icims.com/jobs/8372/locality-manager/job?mode=view.
If you would like more information, please contact Beverley.hubber@cgl.org.uk    or call 07843 460666
Closing Date: 23rd October 2022