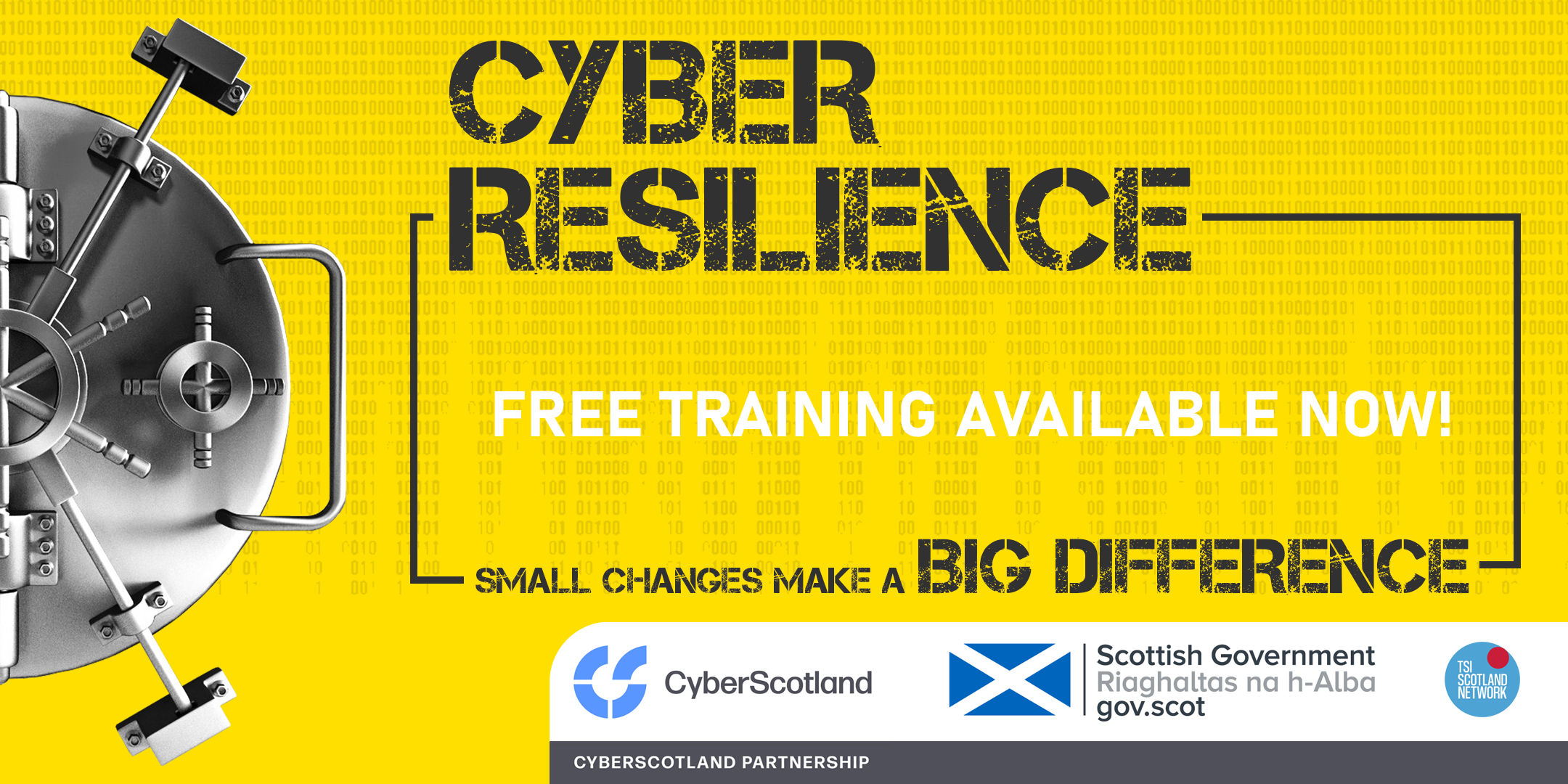 Voluntary Sector Gateway West Lothian is delivering FREE cyber resilience training for third sector groups and organisations across West Lothian. You only need to attend one session, which will take around one hour. Our first two sessions (08th/11th) will be delivered via Zoom, but we hope to deliver the third session on the 17th at our office in Bathgate.
Tuesday 08th March (15:00 – 16:00)
Friday 11th March (15:00 – 16:00)
Thursday 17th March (14:00 – 15:00)
We have varied the times of these sessions in order to help as many people attend as possible. The sessions are open to anyone in your group or organisation who would benefit, including staff members, Board or Committee members, and volunteers.
The training, delivered by our staff, is designed to be accessible to everyone, and not incredibly technical, but focused instead on human behaviour and what people can do. Each one-hour session will cover:
password security
scam and phishing emails – how to spot and what to do
device security
Making these small changes can have a big difference on your group's online security. Our team will help you learn the cyber resilient behaviours and the tools you need to protect your group.
All materials from the training will also be emailed to you.
To book your place, please visit the Eventbrite page and select the time and date that suits you.
You will receive an email closer to the time with further details and instruction to join.
Alternatively, if you have any issues booking, or accessing the training on the day, please contact us via email: vsg@vsgwl.org