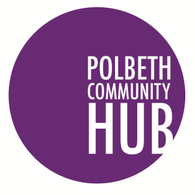 Job Title: Business Development Manager (Fixed Term)
Accountable to: Communities Manager
Employed by: Polbeth Community HUB SCIO
Salary: £30,000 FTE
Pension: Contribution Scheme with NEST.
Hours: up to 20 hours per week (negotiable)
Holiday: 28 days per calendar year
Location: Polbeth Community HUB, Polbeth Village Hall, Polbeth, EH55 8SD and other location as required by the organisation.
Purpose of role:
To provide strategic, marketing and development direction to identify, build and develop business growth opportunities, develop volunteering and training.
This role will focus on the following business streams – Community Shop, Community Food Provision, Hire of HUB land and property, Wellbeing Service, Business to Business Trade.
This is a 1 year fixed term contract.
Applications should be made using our application form and be submitted before the closing date of 20th April 2021 at 12noon. Applications should be submitted to hub@polbeth.org.