The Reconnect Regal Theatre is delighted to offer to all members of the Voluntary Sector Gateway £1 tickets ( max 10 per organisation) for all of the Scotland on Tour music shows who will be touring to the Regal Theatre from August 2022- March 2023.
Please contact Electra, the Regal Theatre's Producer at electra@reconnectcharity.com to book your tickets.
---

We have been working with Scotland on Tour to bring new and original music to different venues around Scotland, we have these wonderful artists booked and are in the process of securing more artists to play at the Reconnect Regal Theatre, we hope you will conitnue to support new music in Bathgate and we hope to see you again!!
for our full gig listings as we have tribute nights, theatre shows and comedies please check out our website
www.reconnectregaltheatre.com/whatson
---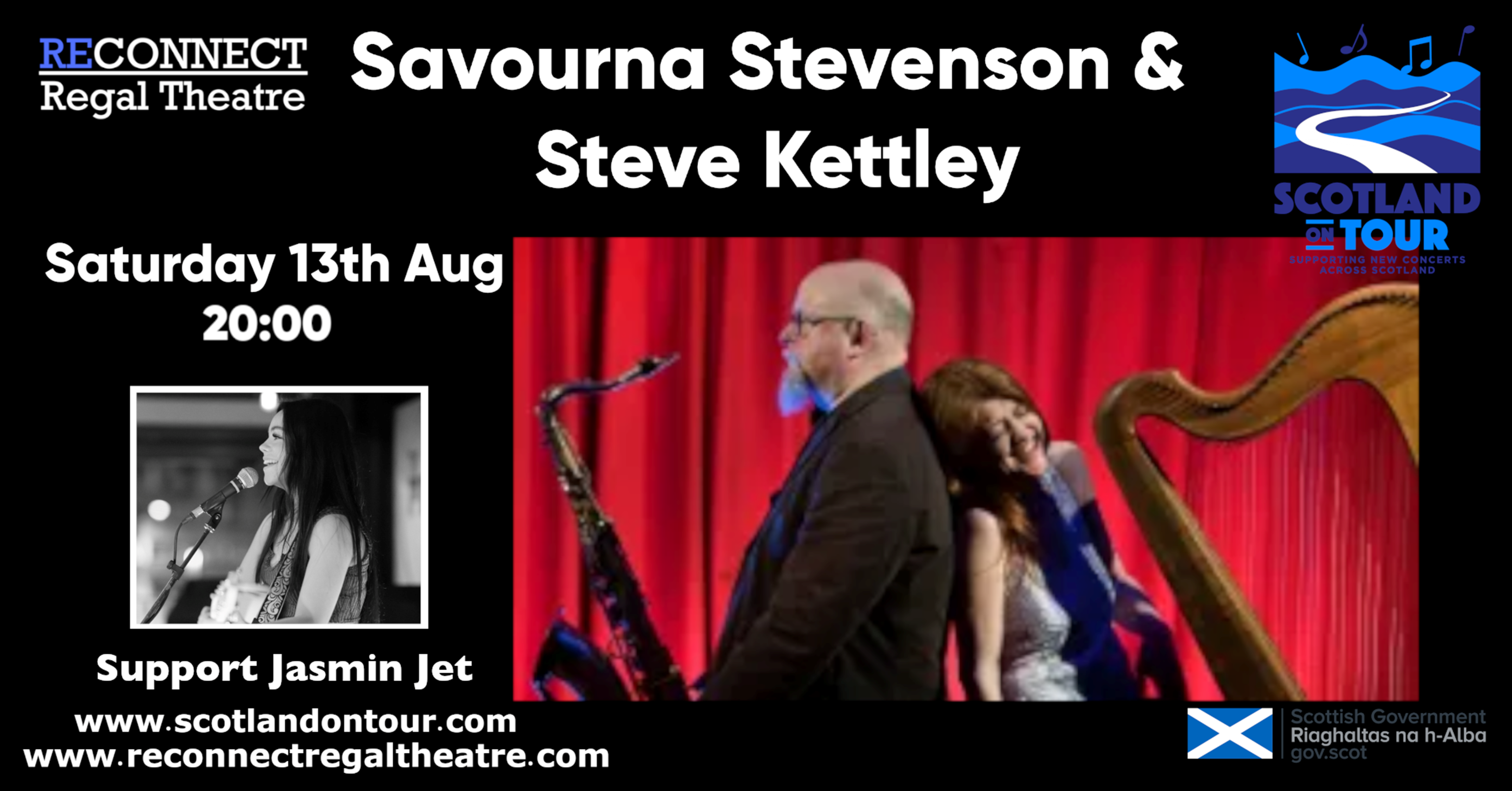 Clarsach virtuoso Savourna Stevenson joins forces with old friend and saxophonist Steve Kettley in a duo showcasing her compositions – a blend of haunting melodies, pulsating rhythms and stirring improvisations. Savourna is known for breaking stylistic barriers while maintaining her Scottish roots. She has collaborated with musicians such as Aly Bain, Eddi Reader and Toumani Diabate and is acclaimed for recent orchestral and choral works. Steve leads several groups playing his original music, plus Orange Claw Hammer, interpreting the music of avant-rock legend Captain Beefheart.
With Support from local upcoming talent Jasmin Jet.
---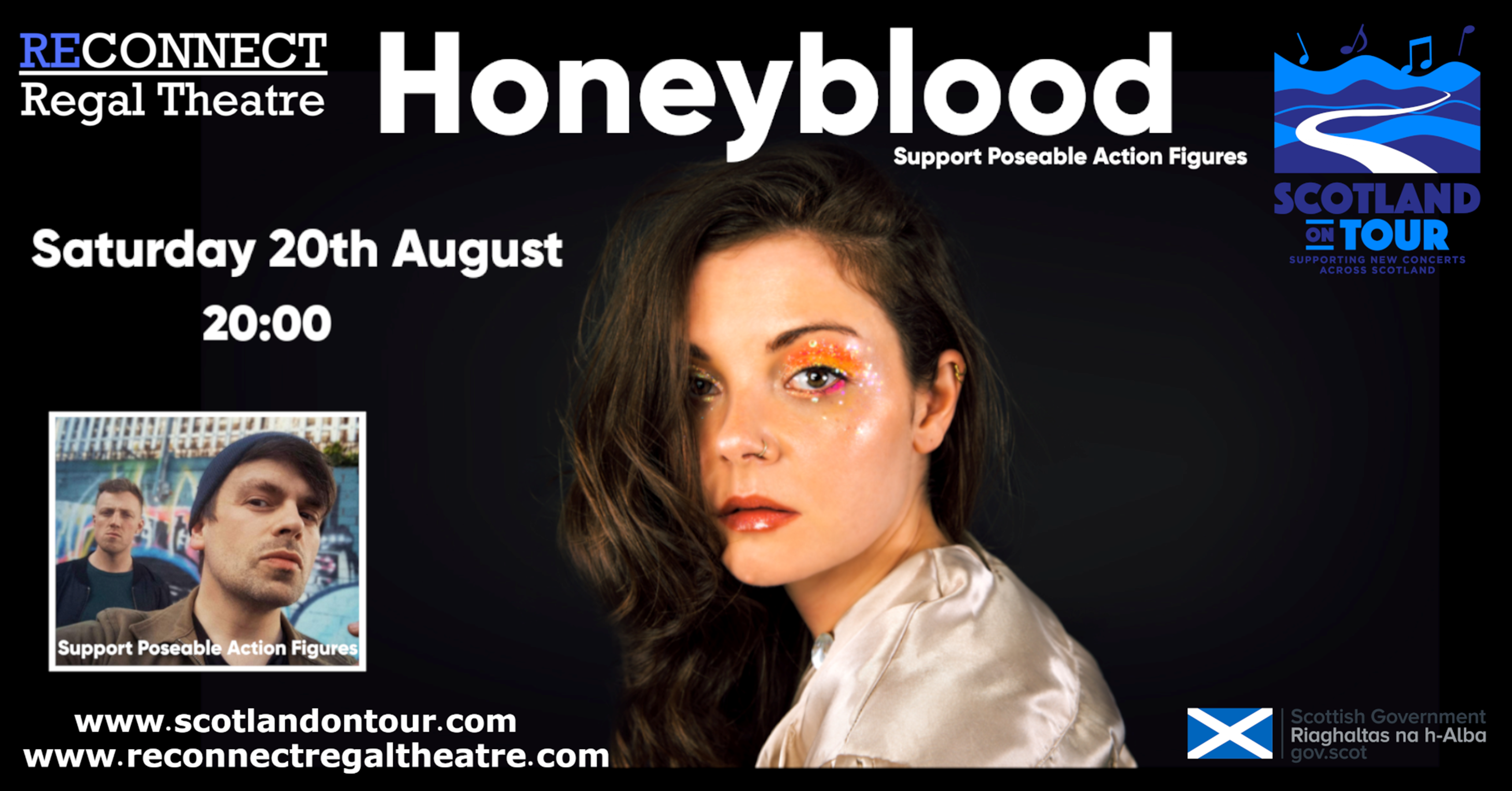 Honeyblood is the acclaimed rock-pop project centred around singer, songwriter and guitarist Stina Tweeddale.
Backed by her supporting live band, Honeyblood is one of the most successful breakout Scottish acts in recent years; having completed sold-out headline tours across the UK, US, Europe, Australia and Asia, as well as having shared stages with the likes of Foo Fighters, Wolf Alice and Garbage.
Honeyblood's latest album – 'In Plain Sight' – was released in May 2019 on Marathon Artists. Recorded in LA and produced by John Congleton (Angel Olsen, St Vincent),
Support From Poseable Action Figures
An Edinburgh based band fronted by Gareth Goodlad on guitar/vocals and reared by Kyle Grieve on the drums.
The duo have recently released their debut album 'It Is What It is'.
The album is an extroverted introverts' explosive take on break-ups, make-ups, new relationships and all the anxiety that induces, with some cool drumming in the background. It might just be the sh*t.
---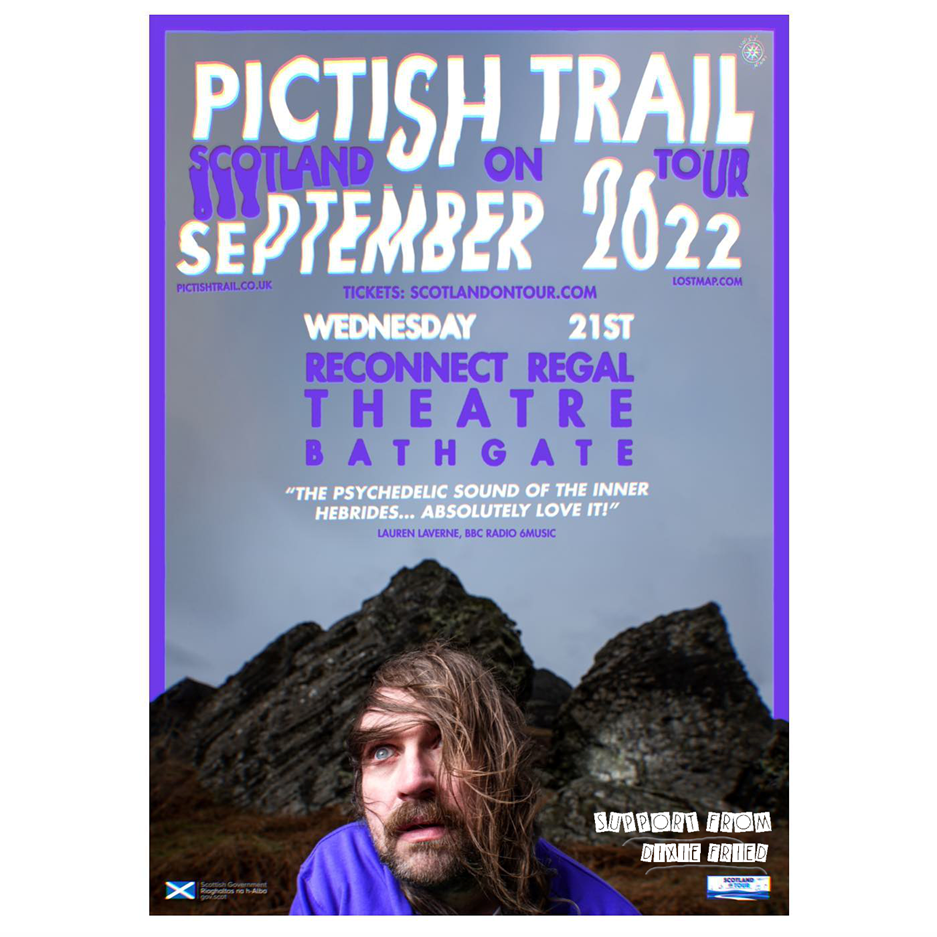 Follow the Hebridean psychedelic singer-songwriter, accompanied by his full-band, on a whirlwind tour of Scotland's hidden gem venues…
A strange, unpredictable, sardonic and yet deeply personal record, Island Family is the fifth album from Isle of Eigg dwelling electro-acoustic psych-pop wonder Pictish Trail, AKA Johnny Lynch. It offers his contrarian view of arcadia; a search for the euphoric in the bucolic, bound up in sometimes conflicting ideas and feelings around nature and environment, sincerity and artifice, escapism and belonging. It's an album about how no man can remain an island, however hard he might try.
Support from Dixie Fried
---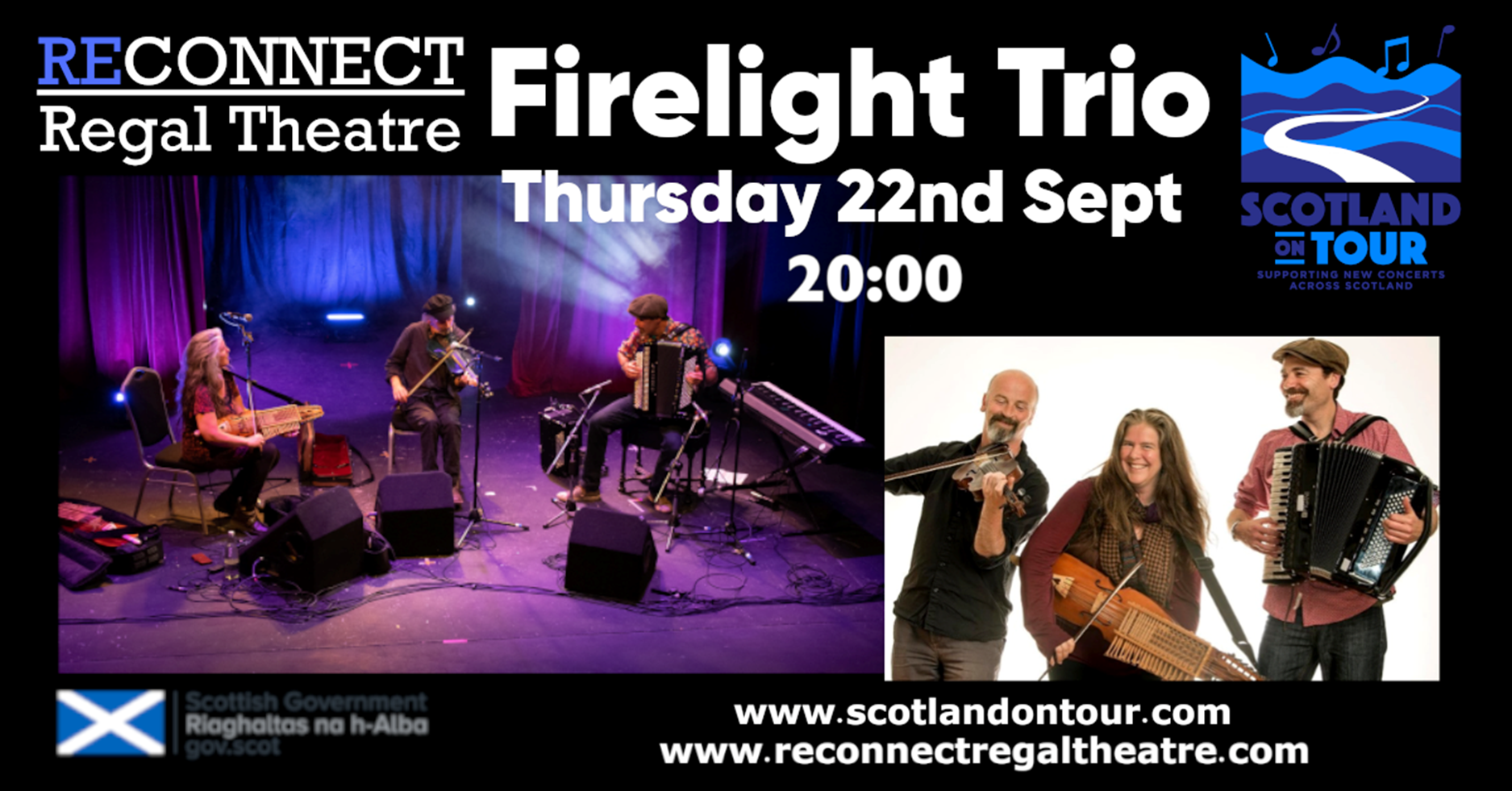 Firelight Trio play European folk music that is evocative, inventive, and endlessly exciting. Driving fiddle and stately nyckelharpa meet deep accordion grooves in a rich tapestry of lively Swedish polskas and Scottish reels, lilting French waltzes, toe-tapping klezmer, dazzling original tunes and more.
---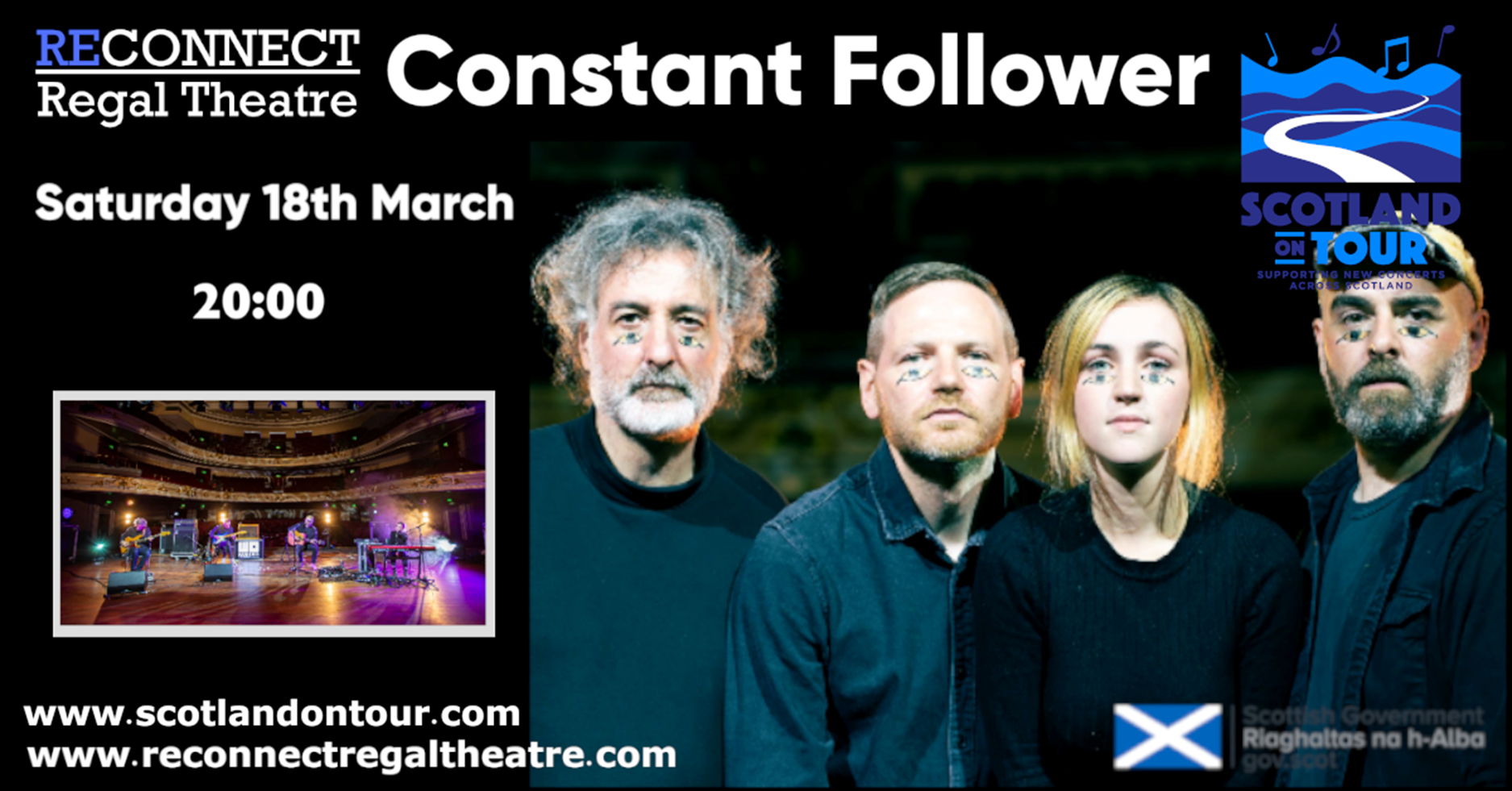 Soaring, Ambient, Dream, Pop, Experimental, Folk Music from Scotland.
Constant Follower's album Neither Is, Nor Ever Was appeared in many-a "best of" list of albums released in 2021, from Irene Trudel of WFMU, New York, to Glasgow's own Monorail Music. The band have recently enjoyed much acclaim on their sojourn to the South by Southwest Festival in Austin, Texas."
We hope to see you soon!!
Reconnect Regal Theatre
24 – 34 North Bridge St, Bathgate EH48 4PS
01506 639000