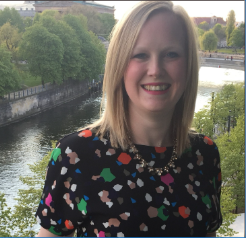 Community Volunteer Development Officer
Hayley joined VSGWL as Development Officer (Volunteering) in February 2023 bringing a wealth of experience in partnership development, marketing, project, and volunteer management.
She previously worked with VOCAL Carers Hub in Edinburgh supporting unpaid carers through the development of mutually beneficial partnerships supporting carer awareness, service delivery, income generation, and social enterprising activities.
During her time at VOCAL, she was also seconded to VisitScotland working within the Responsible Tourism team developing and managing the Scottish Government Tourism Recovery Scheme ScotSpirit.
In her spare time Hayley enjoys swimming, keeping fit at the gym and taking long walks with her two dogs.
Hayley's working days are Monday to Friday. Her email address is hayley.burton@vsgwl.org