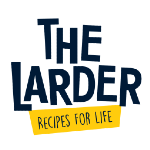 Job Title: Administration Assistant
Department/Office: Kirkton House, Livingston with travel across West Lothian
Reports to: Director of People and Strategy
Hrs: 21 hrs per week over 5 days, hrs negotiable
Salary: £21,606 FTE (pro-rata)  
Summary of main purpose of role:
The Administration Assistant plays an important role in delivering an excellent experience to the customers, beneficiaries, trainees and stakeholders throughout the organisation. This is a committed role 21 hours per week, full of everyday challenges but that is one of the many things that make it so rewarding.
First and foremost, your role will be to provide a range of administrative duties to support HR & Health and Safety administration.  Some office management and reception duties will be required in addition to supporting Larder services and events.
You will be a positive role model and engage with our trainees attending our courses in a friendly and professional manner. As a member of The Larder team you will be reliable, enthusiastic and capable of positive customer interaction and remain consistent with our company ethos and community focus. You will have great communication skills, a friendly and engaging personality and comfortable working with members of the public. Time keeping and reliability are essential requirements for this post.
This is an office based role, primarily at our Kirkton House Training and Skills Academy however some work within different Larder locations may be required.
The right person will be self-motivated, able to work on own or as part of a team, someone who shares The Larder values of transformation, compassion, honesty, collaboration and quality.  If you this is you we want to hear from you.
Flexibility in job functions is essential, this outline is therefore not exhaustive and may be varied with other necessary duties that would be considered reasonable by the Director of Strategy and People.
CV and covering letter to be sent to jane@thelarder.org by Friday 30th September.