Explore: 14th & 15th September
This course is aimed at young people aged 16-30 who may want / need to work on their personal development, such as confidence building, teamwork skills, communication skills, motivation, social skills or just to make some new friends. However, anyone can do this course.
The course will consist of some workshops to develop all these skills, with a real base of wellbeing. There is talks of the second day being at Gorgie Farm to do a wellness session there and help volunteer for a couple of hours, however this is still being confirmed.
Location: Fet Lor Youth Club
For more info or referrals contact: ashley.darge@princes-trust.org.uk 07484054157
Travel will be reimbursed or booked in advance, and lunch will be provided on both days.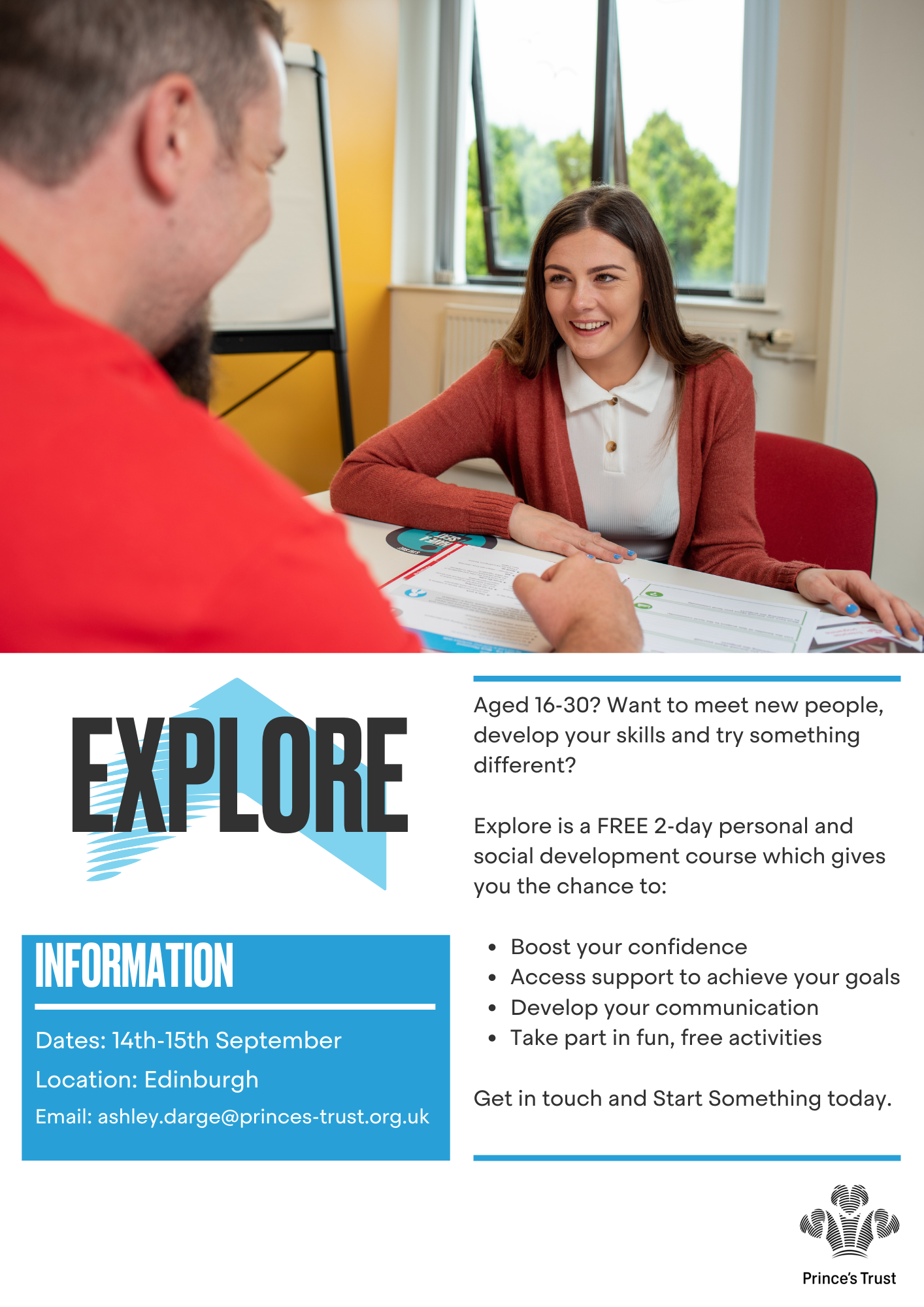 ---
Get Into: Retail with M&S: 3rd October – 4th November
Age: 16-25
Location: Princes Street, The Gyle, Fort Kinnaird or Straiton
Must be able to attend: Selection for success day – 13th September & Selection Day – 20th September
For more info or referrals contact: stephanie.carney@princes-trust.org.uk 07583101530
Receive retail training on the job and by eLearning
Gain unpaid work experience in a retail store near you
Improve your employability skills and gain hands-on experience
Uniform, travel, and lunch provided
Doesn't affect benefits
Potential job outcome – 12-week, 16 hour per week, paid contract upon successful completion of the course
*The young people would be allowed to do both of the above courses if they wanted that gradual progression or just feel they want to*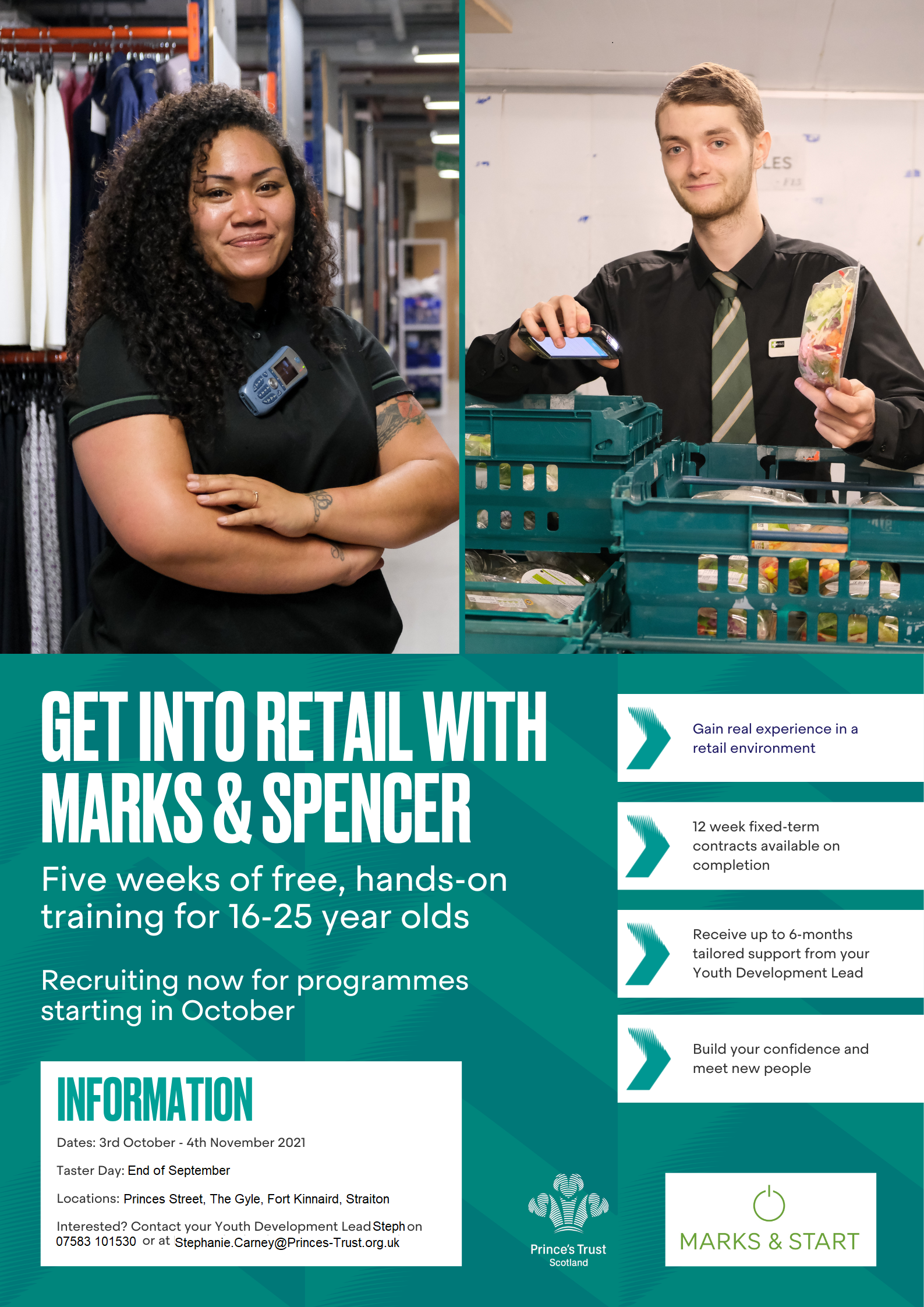 ---
Get Into: Food and Drink in partnership with Springboard and Diageo: 19th September – 7th October
This course is for young people with an interest in a career in hospitality and the young people can have a specific area of expertise they want to focus on in the long run (e.g. Chef, bartender etc.)
Age: 18-30
Location: Edinburgh
Contact: blake.dowds@princes-trust.org.uk 07483326385
Must be able to attend: Taster day – 13th September
The course is 3 weeks in total and runs as follows:
Week 1 – 5 employability sessions with The Prince's Trust
Week 2 – Virtual online learning: self-directed study of online hospitality learning modules and qualifications
Week 3 – 5-day placement (could be morning/afternoon/evening) with one of Diageo's bars/restaurants. Placements based on the young person's preference in where they want to work in the sector. Funding may be available to purchase clothing for YP for their placement if they do not have anything suitable for their job role.
A young person cannot take part in this course if they are in full time education or are working more than 15 hours per week.
There will be a guaranteed job interview if the young person completes the course.