Our volunteering project Community Link aims to support people across West Lothian to maintain full and independent lives at home, reducing social isolation and loneliness through a team of Community Link Volunteers.

Our Community Link Volunteers make a real difference to the lives of the people we support offering companionship, social interactions, practical help, information, and signposting to other services which positively impacts on their health and wellbeing.
Through harnessing the power of volunteers, we can support people in our communities to:
feel more connected to their community.
increase confidence to self-manage their health and wellbeing.
provide early intervention, reducing escalation to crisis point and hospital admissions.
develop digital skills and confidence.
support unpaid carers to continue in their caring role.
create impactful volunteering opportunities.
There are a wide range of activities you may support someone with.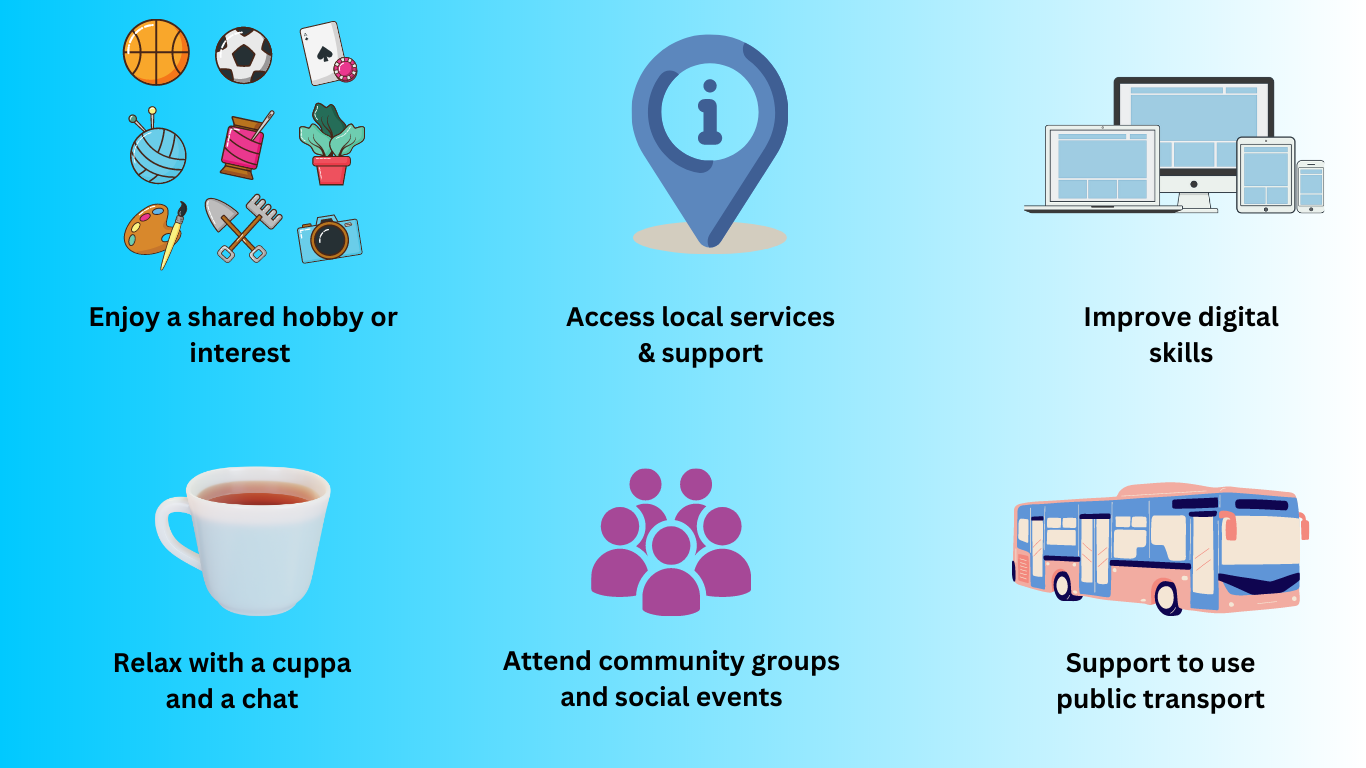 Volunteering with us
As a Community Link Volunteer you will be matched with someone to give one to one support for a few hours a week, visiting them in their own home or helping to attend a local activity, group or event.
We will provide you with the support and training to help you to deliver positive outcomes for the people who use our service, and to be prepared and confident in your volunteering role.
If you are interested in finding out more about becoming a Community Link Volunteer with The Gateway, please call 01506 650 111 or email communitylink@vsgwl.org