We have meeting spaces available for hire in our office to suit many requirements!
Flexibility to accommodation large and and small-scale meeting or gatherings.
All rooms have HD screens and webcams.
Clevertouch interactive screen available in Generate room.
Lift for accessibility.
Free WiFi available.
Tea/Coffee available on request (£0.50 per person).

Please let us know during the booking process of any adjustments that can be made to make your visit as comfortable as possible!
Our Generate room which is a large space ideal for training, conferences, board meetings or larger gatherings. We have the state of the art 76 inch 4k Clevertouch screen ideal for presentations or to use the engaging, fully interactive elements of Clevertouch technology. We also have a fantastic widescreen webcam which allows everyone to feel part of the meeting, enabling hybrid meetings online and in person. The upstairs room is air conditioned and is fully accessible via a lift.
We suggest this room is for between 7 and 20 people.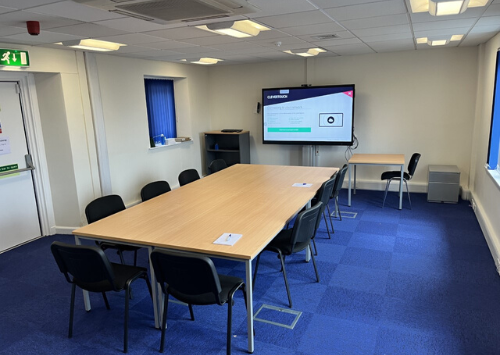 Costs:
1 Hour:
Commercial - £20.50
Third Sector - £17.25
VSGWL Member - £15.50
2 Hours:
Commercial - £41.50
Third Sector - £34.50
VSGWL Member - £31
4 Hours (Half Day):
Commercial - £71
Third Sector - £61
VSGWL Member - £55
8 Hours (Full Day):
Commercial - £80
Third Sector - £69
VSGWL Member - £62
Our other meeting space, we call Connect, is ideal for smaller meetings or informal gatherings for small groups. We have an HD 65-inch screen for presentations along with a Webcam to allow others to be part of your meeting. There is a large desk and chairs to accommodate between 2 and 6 people.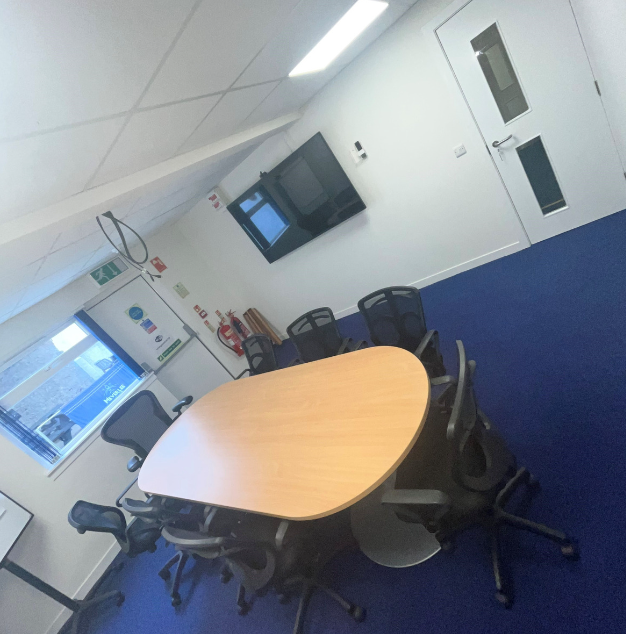 Costs:
1 Hour:
Commercial - £11.50
Third Sector - £10.35
VSGWL Member - £9.30
2 Hours:
Commercial - £23
Third Sector - £20.70
VSGWL Member - £18.60
4 Hours (Half Day):
Commercial - £46
Third Sector - £41.40
VSGWL Member - £37.20
8 Hours (Full Day):
Commercial - £51.75
Third Sector - £46
VSGWL Member - £41.40