This week is Mental Health Awareness Week (10th – 16th May) – a week aimed at providing a valuable opportunity to talk openly about all aspects of mental health, with a specific focus on providing help and advice for those in need.
The mental health foundation states in a recent article that "During the long months of the pandemic, millions of us turned to nature".
Their research showed going for walks outside was one of our top coping strategies and 45% of us reported that being in green spaces had been vital for our mental health.
Websites which showed footage from webcams of wildlife saw hits increase by over 2000%. Wider studies also found that during lockdowns, people not only spent more time in nature but were noticing it more.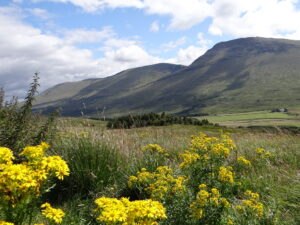 If getting out is too difficult, Carers of West Lothian have a walking podcast on their website – https://carers-westlothian.com/podcasts/ which takes the listener on a 40-minute walk whilst remaining in the comfort of their own home. Feel free to share this with the people you support. 
Please remember that anyone caring for a friend or relative with mental health difficulties is welcome to join the Mental Health Support Group ran by Carers of West Lothian. They meet on the first Monday of every month from 6-7pm on Zoom and usually invite a guest speaker from another service or group along to explain a bit about what they do and how they may be able to offer support. Occasionally they have an activity focusing on relation but there is always time for a chat. The group is a good opportunity to gain peer support from others with shared experiences. Anyone interest in joining or for more information, get in touch with Carers of West Lothian on 01506 448000.