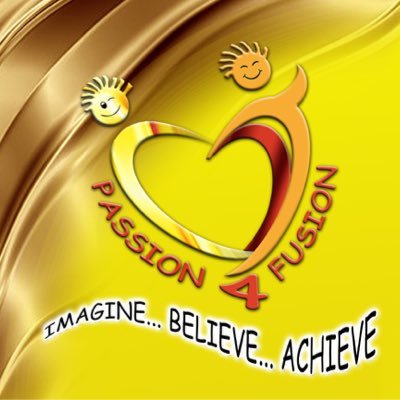 Passion4Fusion is seeking to appoint three new members to ensure we have the capacity, knowledge and skills to oversee the next phase of our work. The Trustees we desire include a treasurer, Fundraiser, legal, accounting, PR/Communication and an individual with experience of policy and/or lobbying at a senior level. The roles are unpaid voluntary positions. Reasonable expenses are paid as required. Board members are expected to attend four board meetings per year, but also to participate in the life of the organisation between board meetings, advising the staff team and acting in an ambassadorial role for Passion4Fusion.
About Passion4Fusion: Passion4Fusion is a Black and Minority Ethnic organisation in Scotland.
Passion4Fusion was established in 2014 as an informal community initiative by a group of multi-cultural volunteers motivated to create a support structure to meet the needs of diverse ethnic minority communities, particularly young people and women in Edinburgh and the Lothian.
Our aim is to empower and advance the equal and active participation of the diverse ethnic minorities in all aspects of society. We enable direct engagement not only with the diverse communities but also with relevant stakeholders, policy stakeholders at local and national levels.
We have more recently expanded to include a staff team of six (5.2 FTE) with a Project Director and strategy.
We have a track record of influencing policymakers, employers and investors, and prompting public debate. We also have a growing network of supporters and affiliated groups.
The Organisation draws on the increasing evidence that excessive levels of inequality are damaging to the life-chances and health of individuals, to social cohesion, the economy and democracy.
Passion4Fusion seeks to positively develop positions and proposals which have a positive impact on communities as well as individuals and society.
About the roles we are seeking to recruit a number of board members, and expect that different candidates will bring a range of skills and experience to Passion4Fusion, from the attributes listed below.
Commitment to the objectives of Passion4Fusion
Willingness to act as an ambassador for the organisation
Willingness to fulfil the duties and standards of conduct required of a board member of an organisation
Understanding of issues that affect Black and Brown people in the UK
Experience of charity finance and fund accounting (for Treasurer role or Fundraiser).
Fundraising (e.g. from individuals, partnerships with business and/or civil society organisations, EU funding and/or sales of goods and services).
Policy influencing (analysis, formation and/or framing).
Lobbying policymakers and/or business and/or representative groups.
Working for a think tank or similar.
Working for or with the following: managers and boards in all sectors & relevant structures e.g. remuneration committees, institutional investors, unions, NGOS.
Media and communications or PR, including social media.
Developing business models in organisations comparable to Passion4Fusion.
Board level experience, ideally at a charity or company of a similar size or larger than Passion4Fusion.
Ability to understand and interrogate financial reports
Strategic planning skills
Risk management skills
Analytical skills
Management / project management
Ability to operate as part of a team
How to apply: Please submit a CV and a covering letter, stating why you wish to be considered for the role, to board@passion4fusion.com . Your covering letter should show how you meet each of the relevant requirements in the person specification. Prospective board members who best meet our requirements will be invited to speak to some of our existing board members.
CHARITY NO: SC047525