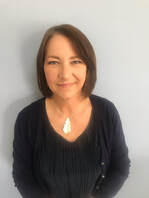 Assisted Volunteering Coordinator
After being a mother and housewife for 20 years, I wanted to get back to work and did this through volunteering at VSGWL.
I was then employed with the organisation through Remploy for 6 months.
I began volunteering again until a post became available 5 years ago, co-ordinating the Higher Support Needs Project, which aims to help people out of social exclusion through volunteering with support if required.
I have a son and daughter and live with my partner. My hobbies include crafting and crotchet.
My days of work are Thursday and Friday mornings. My email address is wendy.swan@vsgwl.org