The Equalities Workshop 2021

24 March, 2021 @ 9:00 am

-

11:30 am

Free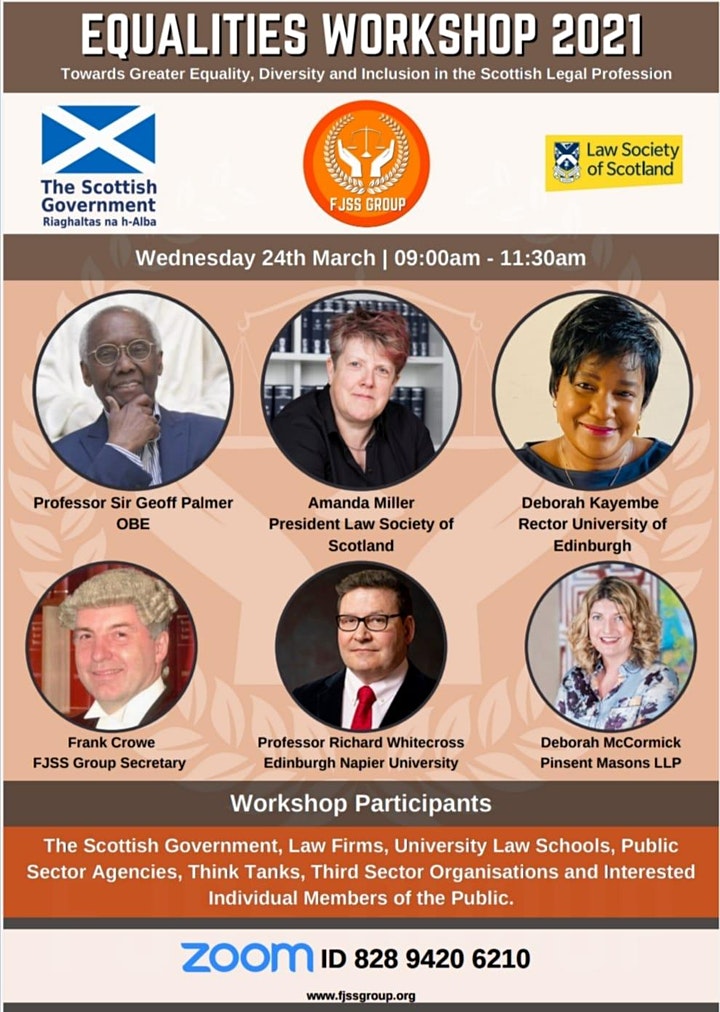 At present people from a BME background remain under-represented in the legal profession in Scotland and applications and award s of traineeships are still low when it comes to BME people. Law firms and advocates chambers are therefore missing out from this potential pool of talent and experience because of this under-representation. More work still needs to be done and practical measures need to be taken to ensure that more people of BME background enter and progress within the legal profession in Scotland because dropping out is still common among this community.
There have been marked progress when it comes to gender diversity in the legal profession but when broken down further, that progression is mainly of white females with BME females still lagging. The workshop program has been designed to provide participants from the sector with a platform to explore how the legal industry in Scotland can meet its Equality Act 2010 obligations to increase racial diversity, equality, and inclusion to the profession. Looking back at the ten years of the Equality Act 2021 there has been some progress made, with some concrete steps that have been taken, but there are areas such as compliance with, and implementation of , equal opportunities policies where there is still more work to be done. The legislation has not been as robust when it comes to penalties for those who miss their own targets on their public sector duty for equality and this has provided a cop out.
The Speakers for the event are experts in their fields who will be speaking on the Equalities Workshop. The FJSS Group is inviting the public to attend the much anticipated event which promises to be informative and educative.
Please register your interest for the event. You can as well contact FJSS Group via email at info@fjssgroup.org